A gregarious, communicative and warm hearted trio, Tim Ferguson Inside/Out plays a variety of music ranging from compositions by the members of the ensemble and well known jazz composers to completely improvised music. Audiences enjoy a colorful sonic journey as the  group explores a variety of musical approaches, creating music in which the line between composition and improvisation blurs and gives way to spontaneaus collective musical expression.
1 Silence [8:45]
(Charlie Haden)
2 Only A Dream [5:15]
(Ferguson, Moser, Henke)
3 A Drink and A Cigarette [5:04]
(Rob Henke)
4 Trumpet Bass Segue [1:28]
(Ferguson, Henke)

Michael Manson is tremendously excited about the Thumping' CD/DVD release. He is equally as excited about the possibility to walk the same path as his mentor and friend, the late, George Duke. In his words,"
It is now my responsibility to use all that I have learned from George, to do all that I can, to make the best music I can, so that I continue the legacy and lineage that he has invested in me. So we move forward. As George would say, " we were there, and now we're here" so here we go".
In the UK… Continue reading →

Guitar in the Space Age will be available October 7 via OKeh Records.

Rock and Roll Hall of Fame inductee and six-time GRAMMY®-winner Dr. John is New Orleans' most prominent living musical icon. The embodiment of his hometown's freewheeling creative spirit and multiple musical traditions, he's built a visionary, idiosyncratic body of work that's deeply rooted in the Crescent City's myriad blues, R&B, jazz and rock 'n' roll traditions.
So it's fitting that Dr. John's August 19, 2014 release on Concord Records, Ske-Dat-De-Dat…The Spirit Of Satch, pays heartfelt tribute to another larger-than-life New Orleans legend: the seminal trumpeter and vocalist Louis "Satchmo" Armstrong, whose musical innovations created the template for 20th-century jazz, and… Continue reading →

Turn the Sea follows Natalie Cressman's jazz-oriented debut titled Unfolding with a unique approach to her vocal artistry and technique. The vocalist/trombonist is accompanied by her septet on 9 successful performances that also feature her adventurous skills as a trombonist. Natalie Cressman wrote all of the songs except for two tracks.
The program is like a corridor with nine doors, each opening into a separate level of her creative process that is symbolized by opening and closing with the title track. Overall, she has created a balanced, warm and admirable program of songs that are sure to delight her fans.

Blue Note Records has signed Kandace Springs and will release her self-titled debut EP on September 30 together with SRP Music Group. Springs will perform the EP's first single, "Love Got In The Way," when she makes her national television debut on "Late Show with David Letterman" on Friday, October 3.
Born and raised in Nashville, Kandace was only 17 when she captured the attention of SRP Music Group's Evan Rogers and Carl Sturken with a demo she had recorded. Springs moved to New York City several years later to begin working on new songs with Rogers and Sturken, who… Continue reading →

November will see the worldwide release of Blue Note: Uncompromising Expression, the first official illustrated history of Blue Note Records, authored by Richard Havers and including forewords by Wayne Shorter, Robert Glasper, and Blue Note President Don Was. Commemorating the 75th anniversary of Blue Note Records, the beautiful 400-page hardcover book celebrates over seven decades of extraordinary music, and Blue Note's ongoing commitment to "Uncompromising Expression," the tenet set forth by founder Alfred Lion, a German immigrant who came to America to pursue his dreams and his love of music.
Tracing the evolution of jazz from the boogie woogie and… Continue reading →

Matthew Shipp touches on the core of that which is unquantifiable in great art in this masterwork that he has titled Root of Things. Released by Relative Pitch Records, the acclaimed pianist's expressions of form are the equal of extended classical pieces and with his limitless imagination, Shipp and his trio – Michael Bisio on bass, Whit Dickey on drums – beautifully play the invisible process of spontaneous improvisation as it occurs spontaneously from its 'roots.' Shipp's musical creativity and expressiveness is his genius and he shares his unique voice on six great songs.
Opening with the title track, the… Continue reading →

Pianist and composer Joe Sample, a founding member of the genre-crossing Jazz Crusaders who helped pioneer the electronic jazz-funk fusion style, has died. He was 75.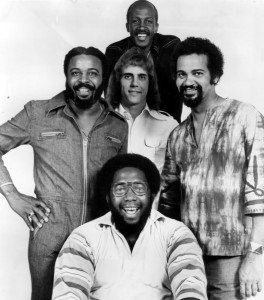 Sample died of complications due to lung cancer Friday evening at the MD Anderson Cancer Center in Houston, his manager, Patrick Rains, told The Associated Press on Saturday.
Sample began playing the piano when he was five years old. He was a student of the organist and pianist Curtis Mayo.
In high school in the 1950s, Sample teamed up with two friends, saxophonist Wilton Felder and drummer "Stix" Hooper, to form a group called… Continue reading →

GRAMMY-nominee Stacey Kent's Brazilian inspired recording titled The Changing Lights features collaborations with Jim Tomlinson, novelist Kazuo Ishiguro and special guest Roberto Menescal. Her mesmerizing vocals are sure to enamor you as you listen to these 15 songs that Stacey has selected for her program. She sings in English, French and Portuguese on original songs and classics from the biggest names in Brazilian music.
Whether singing Tom Jobim's "One Note Samba," "How Insensitive," or Antonio Carlos Jobim's "Quiet Nights of Quiet Stars," Stacey is sure to please your musical tastes because of her sensual vocals and innovative re-interpretations. Joined by… Continue reading →