Just Doing What I Do Marcus Johnson (Three Keys – 2004) by S.H. Watkins, Sr.
Marcus Johnson is a pianist / Composer / Producer in his prime. Just Doing What I Do is an assortment of tracks written by Johnson, Ronnie Garrett, Rex Rideout and others, including a sweet track entitled 18th & M by my favorite Chicago guitarist, Nick Colionne. The album starts out with the meandering, slightly offbeat title track. Johnson stretches out a bit on this cut, showing that he has style and panache, not just talent. RJ's Groove is just that… a stone… Continue reading →
Jazz CrusadersKick The Jazz: Jazz In The Hip-Hop Generation
WMGW – 2008
In the mid 50's Wayne Henderson, along with childhood buddies Wilton Felder, Joe Sample, and Nesbert "Stix" Hooper, after leaving Houston, formed the nucleus of the JazzCrusaders/Crusaders.
Henderson took the lead in sculpting the quartet's dazzling style into one that was revolutionary, with considerable eclectic overtones. By fusing elements of jazz, funk, soul, R&B, rock, Latin, and gospel, an iridescent sound emerged with such impact that a musical explosion was ignited. 
 And when the 80s arrived, we witnessed the full birth… Continue reading →
Luba MasonKrazy Love
Luba Mason – 2009
In her new CD, KRAZY LOVE, Luba executes a "cool, Brazilian mood" with an intimate acoustic sound. Enhanced by well-known Brazilian musician Renato Neto on piano & keyboards (also pianist for the legendary musician, Prince), Luba is joined by top-notch bassist Jimmy Haslip (Yellowjackets), percussionist Cassio Duarte, Sandro Albert on guitar and Marco Costa on drums, with guest performances by the world renowned Hubert Laws as well as her husband, Latin great Ruben Blades. In addition to co-producing the album, Luba's blossoming writing talents are premiered in 8 original songs… Continue reading →
Regina Belle Lazy Afternoon(Peak – 2004) by Ray Redmond Regina Belle has a voice that oozes warmth and familiarity like a gentle breeze. Her sweet falsetto harkens back to a time when love ballads were the norm, and vocals were cherished. On Lazy Afternoon she goes a different direction with a collection of jazz standards, torch songs and golden classics. Accompanied by a crew of veteran musicians that includes Christian McBride, Perri, Ray Fuller and George Duke (who plays and produces) Belle delivers an album that's good listening in addition to being technically beautiful. For The Love of You… Continue reading →
John Pizzarelli / Various Artists Let There Be Love (Telarc Jazz – 2000) by Paula Edelstein
Some singers are stylists who master the specifics of a genre, but John Pizzarelli brings anything he sings to his own turf. John Pizzarelli plays and sings 15 great love songs on his sophomore release for Telarc Jazz, LET THERE BE LOVE. The guitarist has chosen early Tin Pan Alley songs, the rhythm songs of the Forties and Fifties, along with four original compositions by John, and collaborations with his wife Jessica Molaskey and bassist Ray Kennedy to relay the all powerful emotion. "Love,"… Continue reading →

Steve Griggs Quintet Live!(Hip City Music – 2001)   by John Barrett
In 1998 Steve Griggs made a lengthy session with Elvin Jones – the bop was hard, the tunes were sterling, and the mood was electric. Two discs were released last year, and to celebrate Steve did a show at Jazz Alley: same group as the album, with Jeff Stitely in place of Elvin. With a fast busy style, Stitely fits right in; he makes this tough bandwork harder. They start "The Ropes" with a bit of urgency: two horns, in unison slithering upward. Steve pounces forth with a… Continue reading →
Jimmy Witherspoon featuring Robben FordLive at the 1972 Monterey Jazz Festival
MJF – 2008
Monterey Jazz Festival Records/Concord Music Group has released a new series of never-before-heard concert performances by jazz icons: Art Blakey, Dave Brubeck, Shirley Horn, Tito Puente, Cal Tjader and classic blues singer Jimmy Witherspoon.
The new series features the following 6 releases, available on CD and digitally:
Art Blakey and the Giants of Jazz – Live at the Monterey 1972 Jazz Festival
Dave Brubeck – 50 Years of Dave Brubeck: Live at the Monterey Jazz Festival 1958-2007
Shirley Horn – Live atthe 1994 MontereyJazz Festival… Continue reading
Jazz at the BistroBenny green / Russell Malone(Telarc – 2003) by Ray Redmond
Jazz at the Bistro is a live performance release, recorded live over a four-night stand at the St. Louis club. Tracks include Thelonius Monk's Ask Me Now, Benny Carter's When Lights Are Low, Cannonball Adderley's Wabash, Billy Strayhorn's The Intimacy of the Blues and John Coltrane's Moment's Notice/Lazy Bird. These two young jazz lions combine a world of talent and experience to deliver these classic tunes with fresh improvisations and deft performances.
Produced by Elaine Martone, Jazz at the Bistro also spotlights… Continue reading →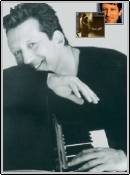 Jeff Lorber
Midnight
From The Dawn to Midnight By Mark Ruffin
If Jeff Lorber was a professional athlete, he'd be one of those who'd have a career year every time he signed a new contract. The keyboardist rose to fame from JazzUSA's hometown, Portland, Oregon, but he grew up in Philadelphia where his father was a team doctor for the Philadelphia 76'ers. Maybe hanging with the pros in his early days rubbed off because his debut with his fifth record company is his best outing since his debut for his fourth record company, maybe his best album since before he… Continue reading →

Victor Bailey Low Blow by John Barrett
The musician who says a lot often demands a lot from himself. A prime example is Victor Bailey, long-time partner of Joe Zawinul (with the Syndicate and Weather Report.) That alone proves him a fine musician, but he hasn't led a record date in ten years. The reasons are many, for his goals are ambitious. He wants to transcend his instrument; "The main thing I'm trying to show … is that I'm not a bass player. I don't play the bass. I play music." Change the instrument and it's what Artie Shaw said… Continue reading →