American Dreams
Charlie Haden with Michael Brecker
(Verve – 2002) by Shaun Dale
It's billed as Charlie Haden and Michael Brecker, but pianist Brad Mehldau and drummer Brian Blade are no less important to the success of Haden's tribute "…the America that could be, that really should be." Using material drawn from his own pen as well as the books of Pat Metheny, Keith Jarrett, Ornette Coleman and others, and augmented on eight tracks by a string orchestra, the interplay between these four musicians sounds like anything but a one-off project. If Haden started alternating releases between this quartet and… Continue reading →

Tony Bennett
Artist's Choice
(Hear Music – 2003) by Matthew S. Robinson
For the past half century, Tony Bennett has remained one of the hippest and most beloved artists on the music scene. Today, he stands as not only one of the most successful interpreters of the Great American Songbook, but also as brightest spark of that eternal flame. On this "Artist¹s Choice" collection, long-time fans and new explorers are given a look into Bennett¹s own musical library; at the colleagues and compositions that keep Bennett in the game. From unmistakable vocalists like Mel Tormé ("Too Darn Hot"), Nat King… Continue reading →

Frank DiBussoloAverage White Cats
Lost World Music – 2010
On Average White Cats, Eight-time Grammy nomine =e and master guitarist Frank DiBussolo leads a dynamic quintet through a program of his own compositions. Frank uses both acoustic and electric guitars as he takes us through a journey of textures and colors. Serving up Latin grooves on "Blue Heron," "Ha! Gringo" and "Una Samba Pequeno" just the right amount of spice is added into the mix.
A stop along bluesy lane, heats up the trail with "Loco Linda" and "Average White Cats." The ensemble really digs in, creating great… Continue reading →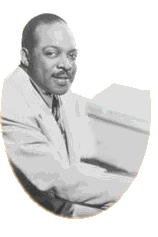 Centennial Celebration Notes Count Basie in 2004 by Mark Ruffin
As jazz music moves firmly into its second century, there will be more centennial celebrations, to be sure. In case you missed it, America is supposedly spending 2001 honoring the 100th birthday of Louis Armstrong. The jazz community is doing an admirable job memorializing one of the founding fathers of the music. But does the rest of the nation, or even the general African-American community even care about Armstrong?
Two years ago, it seemed different with the celebration of Duke Ellington's centennial. The mainstream media took more to the Duke,… Continue reading →
Live at Ravinia August 14, 2001 George Benson by Carol Ray
After a five year absence, George Benson returned triumphant to an adoring crowd at Ravinia Festival, just north of Chicago, IL. Ravinia, one of the best outdoor venues in the country, was the perfect setting for Benson's show. Band members, lighting effects, guitar, singing – all were at the level George's fans expect – excellence plus. And George's audience (packed pavillion, no grass to be seen on the lawn!) appreciated every minute of his show.
Reviewing a George Benson live performance is like reviewing a spectacular sunset – after… Continue reading →

Street Culture Paul Tobey (Arkadia Jazz- 2001) by Dick Bogle
Pianist Paul Tobey gets a monumental assist from tenor saxophonist Mike Murley in making this recording the exciting rhythmic work it is. "Street Culture" gets its name from Tobey's belief that cities and their dense populations are the breeding grounds of culture. Therefore, the opener, "Street Culture," the title tune, with its bass-line reflects the human struggle with energy generated by the culture of everyday life.
Even the Internet is noted by Tobey in the tune "Netster," an homage to a new force shaping our culture. Funny though, "Netster's" rhythm… Continue reading →
Sweet Science
Larry Goldings Trio
(Palmetto – 2002) by Carmen Miller
On this their fourth CD the Larry Goldings Trio continues to expand the realm of modern organ music. Peter Bernstein's improvisation on guitar is imaginative and skilled, as is evidenced by his solos on the opening track Asimov. Sweet Science is more avant-garde, showing that the term doesn't only apply to boxing with some innovative licks and phrases popping up throughout the track. Unlike fellow organist Tony Monaco who tends to burn up the keyboard, Larry Goldings is more of a laid back cross between the lounge act… Continue reading →
Honolulu Jazz Quartet Tenacity (HJQ – 2007) by Donald N. Eichelberger
Title cut, the HJQ comes "shooting out of the gate" like four thoroughbreds – with "Tenacity"! But they almost immediately drop down into hard-swinging groove – smooth and strong. These thoroughbreds aren't competing to win a race; they're cooperating, supporting each other, using rhythmic and tonal inspiration to catapult each other to greater heights. By the end of this first cut, each musician has been properly introduced; so you pretty much know who everybody is and what they're capable of, but this only whets your appetite for what's to… Continue reading →
Giacomo GatesThe Luminosity Story
United – 2008
Accompanied by a top-notch ensemble of John diMartino (p), Ray Drummond (b), Greg Bandy (d), Bob Kindred (ts) and Tony Lombardozzi (g), Gates digs into a wide palette of material ranging from lesser-known gems from the Great American Songbook to Ellington & Monk to Jimi Hendrix-all in his unique and compelling style.
Respected internationally as the heir to the great pure jazz vocalists, Giacomo Gates shows why in a stunning 2006 live performance DVD from San Francisco brilliantly shot in 4 camera high-def.
The CD portion of this double-disc, titled, Luminosity powerfully… Continue reading →
Etta JonesThe Best Of Etta Jones: The Prestige Singles (Prestige – 2002) by Dick Bogle
Etta Jones' career was such lengthy one, spanning five decades that this release of 18 tracks only scratches the surface. It notes the three years between 1960 and 1963 and is only a tiny piece of her vocal fabric, however delightful. Still, it's significant because it represents her beginnings after earliest days which began in 1950 with the Buddy Johnson band. Her taste runs to slow and medium tempos which is a fine fit for her phrasing. At this stage, she had to develop that… Continue reading →