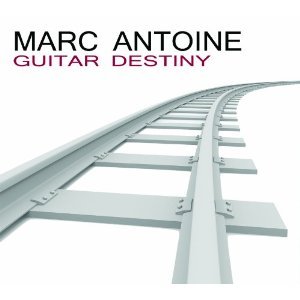 Guitarist Marc Antoine returns to true form with Guitar Destiny, an instrumental journey illustrating Marc's pursuit of his long and illustrious career. The album's ten all-new tracks have a strong connection to Marc. He recalls always stopping to watch the trains go in and out of the station, when crossing an old bridge that was close to his old home when he was growing up in Paris.
Little did he know those train tracks would take him around the world in pursuit of an international and successful career. Marc's magic touch ties it all up in this wonderful… Continue reading →

On his second CD, Alba, Marco Bittelli shows his continued commitment to the quality of the music he composes and plays. Whether Latin or swing, acoustic or electric, intense or contemplative, the Italian guitarist is dedicated to originality in his compositions and recordings.
The second CD features the same experienced rhythm section as the first, with drummer Dave Jarvis and bassist Dave Snider. New instrumentalists included piano player Brian Ward, saxophonist and Washington State University chair of the music department Gregory Yasinitsky and trumpet player Vern Sielert, an accomplished performer and professor of trumpet.
As with the first CD, Bittelli… Continue reading →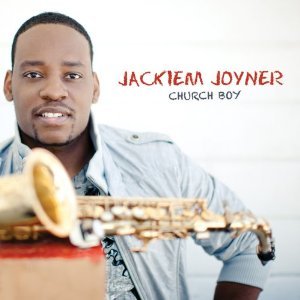 Born in Norfolk VA and raised in a single-parent household in Buffalo NY, Jackiem Joyner came through the church choir before taking up the saxophone in high school. After high school Joyner returned to Norfolk. There Bishop Michael Patterson of the World Harvest Outreach Ministries in Newport News made him head of the music department. Joyner not only sharpened his musical and production skills in this capacity, he also had a chance to play for audiences in Nigeria, Sudan and Kenya on a Missions trip in 2002.
"Church Boy stems from my time as a young and eager boy who… Continue reading →