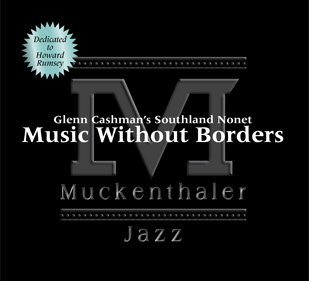 Getting to the Downbeat…
" Why produce a Jazz recording with the Muck? The answer is the inertia of a chance meeting. More than ten years ago, when relocating to California to head the jazz program at CSU, Fullerton, Glenn Cashman and I were simultaneously out and about viewing dwelling spaces. We arrived at the same place at the same time, struck up a conversation and became fast friends. I began to invite Glenn to play on industrial, commercial and demo recordings I was writing, composing and producing. What a brilliant player he was/is! At the time I was on… Continue reading →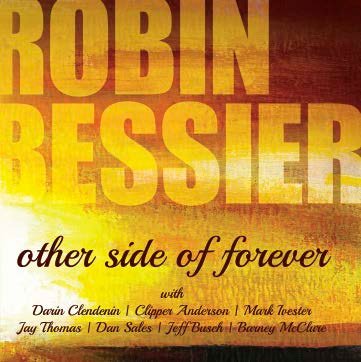 Robin Bessiers debut album, Other Side of Forever is a musical journey — a kaleidoscope of musical influences and philosophical perspectives, including five never-before recorded originals, and fresh takes on a few select jazz standards.
Bessiers crystalline vocals are met with lush arrangements that include all six members of the band on-deck; small combos that dig deep into the groove of each song; and stripped-down impromptu pieces with piano and voice alone. The album interweaves toe-tapping swing tunes, with cool and swaying bossas, haunting ballads and effervescent sambas.
The album begins with one of Bessiers originals, a swinging Dont Worry,… Continue reading →

The scope of keyboardist-composer-producer George Dukes imprint on jazz and pop music over the past forty years is almost impossible to calculate. He has collaborated with some of the most prominent figures in the industry. A producer since the 1980s, he has crafted scores of fine recordings many of them GRAMMY? winners for artists representing almost every corner of the contemporary American music landscape.
Duke was born in San Rafael, California, in January 1946. When he was four, his mother took him to a performance by that other Duke of jazz, Duke Ellington. He admits that he doesnt remember much… Continue reading →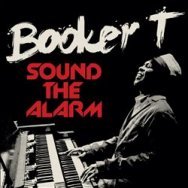 A plethora of captivating artists join Booker on his upcoming celebratory return to Stax Records, including Anthony Hamilton, Raphael Saadiq, Mayer Hawthorne, Estelle, Vintage Trouble, Luke James and James Jay Picton among many others. Gary Clark Jr., Poncho Sanchez, and Sheila E. also contribute their singular instrumental prowess to the soulful tracks among this highly anticipated release.
Booker T Jones is a Rock and Roll Hall of Fame inductee, Musicians Hall of Fame inductee and Grammy Lifetime Achievement Award recipient. Arguably, as the leader of the legendary Memphis soul icons, Booker T and the MG's, he single-handedly set the cast… Continue reading →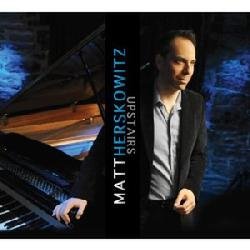 Matt Herskowitz blends jazz and classical influences on his new solo piano recording titled Upstairs. Released on Justin Time Records, the CD was recorded live at Upstairs Jazz Bar & Grill in Montreal, Quebec, Canada on November 6, 2011. Upstairs is Mr. Herskowitzs follow up to his 2010 acclaimed Jerusalem Trilogy and features songs composed by Dave Brubeck (Dziekuje), Michel Petrucciani (Cantabile), J.S. Bach (Bach A La Jazz) and George & Ira Gershwin (But Not For Me, and Ive Got Rhythm).
Herskowitz also wrote and arranged several originals for the program. The night opened with Mr. Herskowitzs interpretation of Dave… Continue reading →

Dave Koz is joined by a front line of top-notch horn players (Mindi Abair, Richard Elliot & Gerald Albright) to re-interpret an array of powerhouse horn-heavy songs made famous by Tower of Power, Chicago, EW&F, James Brown, Sly & The Family Stone, Ronnie Laws, Blood Sweat & Tears and others.
Three of the world's best horn arrangers are contributing their talents: Greg Adams (Tower of Power) and Tom Scott. Topping it off is a sax-only rendition of "Take Five" with Gordon Goodwin offering his arrangement to the quartet.
After four years of touring and developing "An Unforgettable Tribute to Nat King Cole," the legendary George Benson makes his most inspired album: Inspiration: A Tribute to Nat King Cole. The recording is one of the most meaningful of Benson's career and is a testament to the spirit of Cole's timeless body of work.
Benson's heartfelt renditions of some of Cole's greatest songs with Nelson Riddle arrangements and the 42-piece Henry Mancini Institute Orchestra are complemented by duets with Tony Award winner Idina Menzel and rising star Judith Hill, along with a special collaboration with multi-GRAMMY and Pulitzer Prize-winning trumpeter Wynton Marsalis.

Now in its 30th year, the Keith Jarrett Trio is widely considered, as the NY Times recently remarked, to have set the gold standard for jazz groups, and this sparkling concert recording from 2009 is issued to mark a milestone anniversary.
The Somewhere in which the Standards trio find themselves is Lucerne, Switzerland with a performance both exploratory and in-the-tradition. The Neue Zurcher Zeitung headlined its review of the show Kontrollierte Ekstase controlled ecstasy an apt metaphor for a set that begins in improvisational Deep Space modulates into Miles Davis Solar, soars through the standards Stars Fell On Alabama and… Continue reading →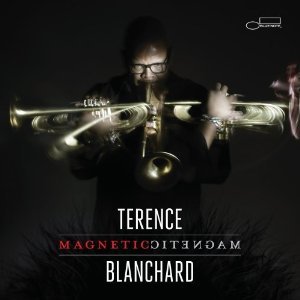 Magnetic marks Terence Blanchard's return to Blue Note Records after an eight-year sojourn in which he wrote and performed large scale works for film, and cut smaller group offerings for Concord. He utilizes his fine live band in the studio here — tenor saxophonist Brice Winston, drummer Kendrick Scott, dazzling pianist Fabian Almazan, and 21-year-old bassist Joshua Crumbly. Bassist Ron Carter guests on a pair of tracks, as does saxophonist Ravi Coltrane, while guitarist Lionel Loueke plays on three.
Blanchard composed four tracks here, and the members of his quintet all contributed selections — Almazan even has an unaccompanied solo… Continue reading →