Now in its 30th year, the Keith Jarrett Trio is widely considered, as the NY Times recently remarked, to have set the gold standard for jazz groups, and this sparkling concert recording from 2009 is issued to mark a milestone anniversary.
The Somewhere in which the Standards trio find themselves is Lucerne, Switzerland with a performance both exploratory and in-the-tradition. The Neue Zurcher Zeitung headlined its review of the show Kontrollierte Ekstase controlled ecstasy an apt metaphor for a set that begins in improvisational Deep Space modulates into Miles Davis Solar, soars through the standards Stars Fell On Alabama and… Continue reading →
The companion album to Grammy-winning bassist Victor Wooten's music philosophy book The Music Lesson – the story of a struggling young musician who wanted music to be his life, and who wanted his life to be great. Includes over 60 minutes of Victor's virtuosic and genre-defying bass playing as he follows the story of the protagonist student and his mysterious teacher.
Featuring: Howard Levy, Bela Fleck, Eric Struthers, Federico Pena, Michael Kott, Steve Bailey, Joseph Wooten, Regi Wooten, Roy Wooten, and Alash.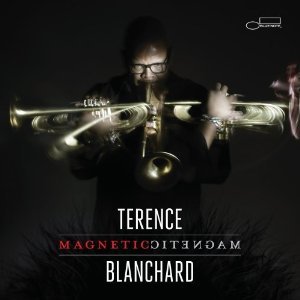 Magnetic marks Terence Blanchard's return to Blue Note Records after an eight-year sojourn in which he wrote and performed large scale works for film, and cut smaller group offerings for Concord. He utilizes his fine live band in the studio here — tenor saxophonist Brice Winston, drummer Kendrick Scott, dazzling pianist Fabian Almazan, and 21-year-old bassist Joshua Crumbly. Bassist Ron Carter guests on a pair of tracks, as does saxophonist Ravi Coltrane, while guitarist Lionel Loueke plays on three.
Blanchard composed four tracks here, and the members of his quintet all contributed selections — Almazan even has an unaccompanied solo… Continue reading →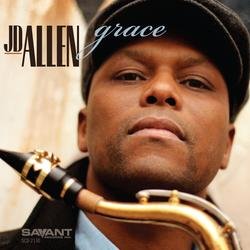 Far from new to the jazz world, JD Allen has been on the New York scene for more than a decade, lending his astute playing to a string of headline jazz names, from Betty Carter to Cindy Blackman to Lisa Hilton. On Grace, he is joined here by pianist Eldar Djangirov, bassist Dezron Douglas and drummer Jonathan Barber.
Allen's usually piano-less ensemble explores new territory with works that challenge preconceptions and expand the expressive potential of jazz composition. Grace features JD Allen doing what he does best, wailing on that saxophone of his and giving it all he's got. Check… Continue reading →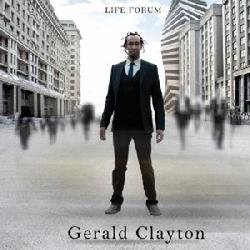 Pianist Gerald Clayton's debut recording for Concord Jazz titled Life Forum is a meaningful musical exchange that features him with trio members bassist Joe Sanders and drummer Justin Brown. Saxophonists Logan Richardson, trumpeter Ambrose Akinmusire, vocalists Gretchen Parlato, Sachal Vasandani and poet Carl Hancock Rux round out the ensemble.
The set opens with Rux's spoken word performance of Life Forum which provides the foundation for "Future Reflection." This song features Clayton's diverse pianism and Parlato/Vasandani's vocalese over the horn players and Clayton. Gerald Clayton's stellar performance justifies his triple GRAMMY nominations as a bandleader/composer but also reflects his penchant for… Continue reading →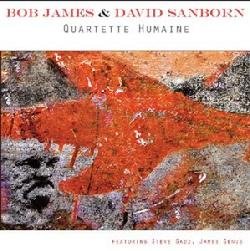 Quartette Humaine is the first creative collaboration between keyboardist-composer Bob James and alto saxophonist David Sanborn since their million-selling, Grammy-winning album, Double Vision, twenty-five years ago. With Quartette Humaine, James and Sanborn eschew the pop and R&B production values that mark large chunks of their careers and offer instead an all-acoustic quartet recital consisting of six new compositions by James, three pieces by Sanborn and a James-arranged standard.
Joined by legendary drummer Steve Gadd and bass giant James Genus, Quartette Humaine is reflective and swinging with unfailingly melodic improvising and beautiful tonalities. "We felt it's far more exciting and adventurous… Continue reading →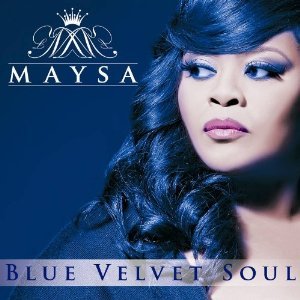 Maysa holds unique status in the world of R&B/Jazz. Her incomparably lush, sensuous vocals have garnered her legions of loyal, loving fans. As featured vocalist of the UK super group Incognito, core member of Stevie Wonder's Wonderlove and, of course, through her own albums and concerts, Maysa has been thrilling R&B and Jazz audiences for decades.
Blue Velvet Soul is far and away the most sensuous and heartfelt recording of her brilliant career. Maysa thrills us with a stirring rendition of the Mariah Carey classic "I Still Believe" and her version of "Quiet Fire" a loving tribute to her mentor… Continue reading →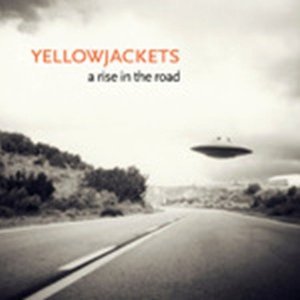 2013 release from the veteran Jazz outfit. A Rise In The Road is indeed an appropriate title for a time-honored ensemble that has never been fearful of facing newer musical horizons, not to mention the myriad challenges of life itself. Produced by Ferrante, Mintzer and Kennedy, A Rise In The Road stands shoulder-to-shoulder with their 21 previous efforts.
"It's about the challenges that people face in their lives and whatever path they are on: It's not always smooth sailing, it's not always a level road," explains Ferrante, with regards to the project's meaning. "Certainly, over the 32 years that we've… Continue reading →
Larry Corban's debut trio recording was created in the company of bassist Harvie S (#1 CD on Billboard Charts 2013, "Witchcraft" duo with Kenny Barron) and drummer Steve Williams (Shirley Horn's drummer for 25 years). The essence of this band can be described as "the sound of Wes Montgomery playing Countdown in 5/4 with the Miles Davis 60's quintet rhythm section, Ron Carter and Tony Williams, backing him." In the guitar trio environment, Larry's playing has a sharp-edged, metallic chording, stinging single notes, and the seemingly effortless ability to move back and forth between the two modes.
Solo guitar with… Continue reading →

Bobby McFerrin brings it all back home with his new album, spirityouall, re-imagining Americana with beloved spirituals and original songs. Bobby invites us along on his everyday search for grace, wisdom, and freedom, embracing bluegrass and the baroque, heartfelt lyrics and wordless melodies, joy and sorrow.
He throws some unexpected new ingredients into the melting pot and invites us to sing together through life's trials and triumphs. Across genres, across boundaries, across generations, spirityouall raises the roof with joyful grooves.
About the Artist:
For decades Bobby McFerrin has broken all the rules. The 10-time Grammy winner has blurred the distinction… Continue reading →