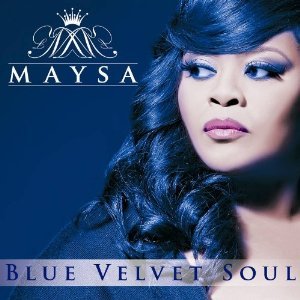 Maysa holds unique status in the world of R&B/Jazz. Her incomparably lush, sensuous vocals have garnered her legions of loyal, loving fans. As featured vocalist of the UK super group Incognito, core member of Stevie Wonder's Wonderlove and, of course, through her own albums and concerts, Maysa has been thrilling R&B and Jazz audiences for decades.
Blue Velvet Soul is far and away the most sensuous and heartfelt recording of her brilliant career. Maysa thrills us with a stirring rendition of the Mariah Carey classic "I Still Believe" and her version of "Quiet Fire" a loving tribute to her mentor… Continue reading →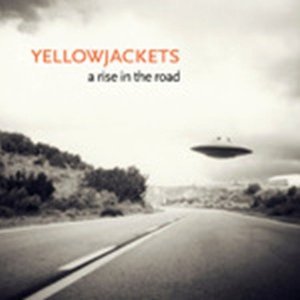 2013 release from the veteran Jazz outfit. A Rise In The Road is indeed an appropriate title for a time-honored ensemble that has never been fearful of facing newer musical horizons, not to mention the myriad challenges of life itself. Produced by Ferrante, Mintzer and Kennedy, A Rise In The Road stands shoulder-to-shoulder with their 21 previous efforts.
"It's about the challenges that people face in their lives and whatever path they are on: It's not always smooth sailing, it's not always a level road," explains Ferrante, with regards to the project's meaning. "Certainly, over the 32 years that we've… Continue reading →
Larry Corban's debut trio recording was created in the company of bassist Harvie S (#1 CD on Billboard Charts 2013, "Witchcraft" duo with Kenny Barron) and drummer Steve Williams (Shirley Horn's drummer for 25 years). The essence of this band can be described as "the sound of Wes Montgomery playing Countdown in 5/4 with the Miles Davis 60's quintet rhythm section, Ron Carter and Tony Williams, backing him." In the guitar trio environment, Larry's playing has a sharp-edged, metallic chording, stinging single notes, and the seemingly effortless ability to move back and forth between the two modes.
Solo guitar with… Continue reading →

Bobby McFerrin brings it all back home with his new album, spirityouall, re-imagining Americana with beloved spirituals and original songs. Bobby invites us along on his everyday search for grace, wisdom, and freedom, embracing bluegrass and the baroque, heartfelt lyrics and wordless melodies, joy and sorrow.
He throws some unexpected new ingredients into the melting pot and invites us to sing together through life's trials and triumphs. Across genres, across boundaries, across generations, spirityouall raises the roof with joyful grooves.
About the Artist:
For decades Bobby McFerrin has broken all the rules. The 10-time Grammy winner has blurred the distinction… Continue reading →

But Beautiful is Brandon Bernstein's debut CD as a bandleader. The CD features  ten jazz standards performed by Brandon on guitar, legendary bassist Putter Smith (formally with Thelonious Monk) and one of Los Angeles finest drummers, Kendall Kay. On But Beautiful the trio takes standards we all know, and love and reinterpret them, infusing the tracks with their own unique feel.


With new song offerings from Alan Sparhawk of Low, Nick Lowe, and three new Jeff Tweedy originals, One True Vine is at once a darker and more uplifting album than its Grammy-winning predecessor, You Are Not Alone.
Anchored by reinventions of two '70s classics – Funkadelic's 'Can You Get To That?' and the Staple Singer's 'I Like The Things About Me' – producer Jeff Tweedy and Staples have constructed a dense narrative that starts with the soul-searching of Sparhawk's 'One Holy Ghost' and Tweedy's 'Jesus Wept,' and then breaks wide open with Nick Lowe's soaring 'Far Celestial Shores.'
UPCOMING… Continue reading →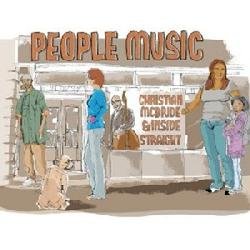 Any time that Grammy winning bassist, composer,arranger and bandleader Christian McBride steps into the studio or onto a stage he plays what could be called "people music," but it's a particularly apt title for the second release by his hard-swinging acoustic quintet Inside Straight. Four years after Kind of Brown, the band's acclaimed debut album, People Music delivers a more road- tested, "lived-in" Inside Straight, able to dig deep while projecting that ebullient vigor that has become McBride's trademark."People Music is my personal mantra as a musician," McBride says of the title.
"Sometimes jazz musicians can get too caught up… Continue reading →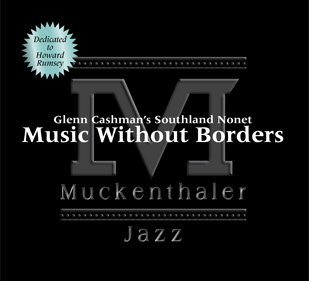 Getting to the Downbeat…
" Why produce a Jazz recording with the Muck? The answer is the inertia of a chance meeting. More than ten years ago, when relocating to California to head the jazz program at CSU, Fullerton, Glenn Cashman and I were simultaneously out and about viewing dwelling spaces. We arrived at the same place at the same time, struck up a conversation and became fast friends. I began to invite Glenn to play on industrial, commercial and demo recordings I was writing, composing and producing. What a brilliant player he was/is! At the time I was on… Continue reading →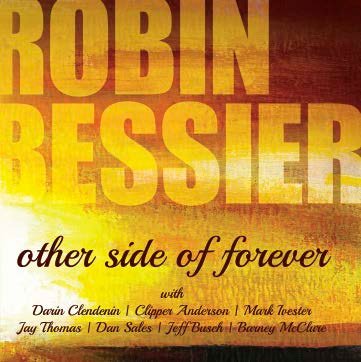 Robin Bessiers debut album, Other Side of Forever is a musical journey — a kaleidoscope of musical influences and philosophical perspectives, including five never-before recorded originals, and fresh takes on a few select jazz standards.
Bessiers crystalline vocals are met with lush arrangements that include all six members of the band on-deck; small combos that dig deep into the groove of each song; and stripped-down impromptu pieces with piano and voice alone. The album interweaves toe-tapping swing tunes, with cool and swaying bossas, haunting ballads and effervescent sambas.
The album begins with one of Bessiers originals, a swinging Dont Worry,… Continue reading →

The scope of keyboardist-composer-producer George Dukes imprint on jazz and pop music over the past forty years is almost impossible to calculate. He has collaborated with some of the most prominent figures in the industry. A producer since the 1980s, he has crafted scores of fine recordings many of them GRAMMY? winners for artists representing almost every corner of the contemporary American music landscape.
Duke was born in San Rafael, California, in January 1946. When he was four, his mother took him to a performance by that other Duke of jazz, Duke Ellington. He admits that he doesnt remember much… Continue reading →